Old Maps of Adwell, Oxfordshire
Historic maps of the Adwell area
Take a look at our selection of old historic maps based upon Adwell in Oxfordshire. Taken from original Ordnance Survey maps sheets and digitally stitched together to form a single layer, these maps offer a true reflection of how the land used to be. Explore the areas you know before the railways, roads and places you know became what they are today.
All these maps are available to buy as a wide range of products, including Framed Prints, Canvas Prints, Jigsaws, Mugs, Tea Towels, Cushion Covers. They make wonderful, unique and personal gifts for almost any occasion.
Old Historic Victorian County Map featuring Oxfordshire dating back to the 1840s available to buy in a range of prints, framed or mounted or on canvas.
Folded
Sheet

Maps of Adwell

Folded sheet maps covering Adwell area are available.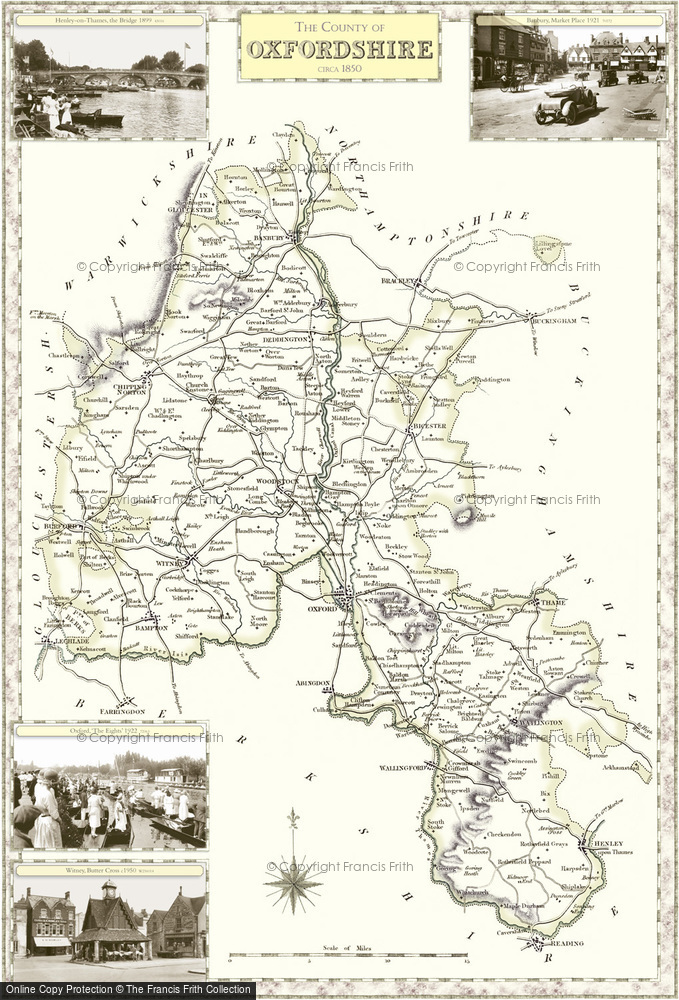 Old Map of Oxfordshire
An old map of Oxfordshire, hand-drawn in 1840 for the renowned cartographic publisher Samuel Lewis.
These superbly detailed maps provide an authoritive and fascinating insight into the history and gradual development of our cities, towns and villages.
The maps are decorated in the margins by selected Frith photographs. Available to buy in a range of sizes and styles, including large prints on canvas.
More about this Map
Scale:

~7 miles to 1 inch

Area covered:

Traditional boundaries of Oxfordshire

Year drawn:

1840
You must be signed in to save to an album
Sign in

Collect photos, maps, memories and books of interest to you.
Old Maps Near Adwell
You may be interested in these old maps of the area nearby. Choose one to see a larger version.