Search the Archive
Explore all the places you remember!
Subscribe
Join the thousands who receive our regular doses of warming nostalgia! Have our latest blog posts and archive news delivered directly to your inbox. Absolutely free. Unsubscribe anytime.
Recent Blog Features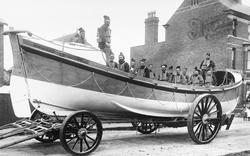 Lifeboats
A selection of images from The Francis Frith Collection of lifeboats and the brave men and women who risk their lives to go to the aid of those in danger on the sea. (read)
Say Hello!
How to keep in touch with us.
Hooray for Sport!
Published on July 27th, 2021