City Sheet Maps
1:10,000 Folded City Maps detail the centres of Edinburgh and Liverpool, allowing you to explore them street by street.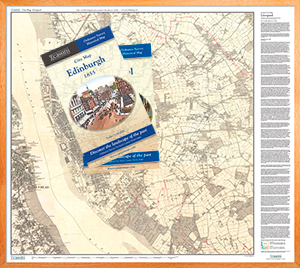 These City Maps feature in the following 5-Map Boxed Sets
These Boxed Sets feature:
5 large-format maps revealing a city's development over more than a century.
High-quality reproductions of Ordnance Survey's One-Inch Maps enlarged to 1:50,000.
Details street map of the city centre at 1:10,560.