Leverington Memories
Read and share memories of Leverington
Our family (the Fitzjohn's) used to live in the first of the bay fronted semis, after the terrace block, in line with the car. We would have moved in around 3-4 years after this photo was taken. The Maxey's lived in the next semi along and the Ashby's lived in the visible part of the thatched cottage. Further along, (...Read full memory)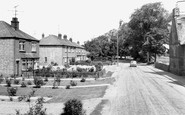 I am not sure of the date, but I remember very well being friends with Sheba who lived in this old house with her family, and being taken round to play a couple of times. We were in the same class at Leverington School. Although she probably doesn't remember me, I remember that house so well. It was beautiful. My maiden name was Piper and I lived close by on Roman Bank.
I wonder if any of rour readers might have any Old Photos of Leverington NUS Camp around the late 50's. I think at that time it was all tented accommodation. You could post it on The InterNet. Or I can let you have my E-Mail address. Thanks, John.
One Sunday, I and my friend Olga decided that we would try to hitch a ride to Hunstanton.When we got on to the highway, we could not believe the number of cars that drove past us. We were about to turn back when this old Ford Anglia pulled up and asked us if we would like a lift.They were going to Hunstanton - a vey (...Read full memory)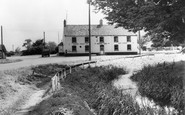 Perry Como had just been playing 'No Other Love Have I'. That, and it's Saturday afternoon in Leverington. That night we held a party for all the other NUS Camps in the area. We had to clean and decorate and make the camp look nice. It is amazing what can be done with some newspaper and a pot of paint. Our guests (...Read full memory)
We were woken up one night, the tent we were sleeping in had come down on top of us. When we eventually found our way out, there were two Spanish girls doubled up with laughter, they were armed with 'water bombs'. The next week we raided their camp but we went one better, we took the camp hose which was very long. John
I had been in other camps in The Wisbech area, but always liked Leverington the best. I don't remember the two Ghana boys. At one stage we had a female to look after us, I do not remember her name. She used to make use of me as I had a scooter with me one year. Another time we had a guy again, I don't remember his (...Read full memory)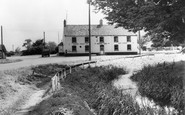 It was a hot sultry afternoon at NUS Camp Leverington and I had decided to walk into Wisbeach, and had just walked past this church. In the church grounds, under large shade trees, I heard a cricket match with people cheering - I wanted to go in and watch. In those days, to go into a Non-Catholic Church you would (...Read full memory)
Even to this day if I hear the above I go back to Leverington. It is a Saturday Afternoon in June. We have all had a hard week picking strawberries - it is now time to relax, we are all sitting in the camp lounge room. Someone has just put on a record "Unchanged Melody" A French boy and (...Read full memory)
I have recently purchased a token,1halfd, and on the other side, it states: Arthur Wilson Leverington. I have spoken to the Wisbech Museum, and they said it might be a fruit picker token. I would like to know who was Arthur Wilson, and what was his business, landlord, blacksmith, etc? If anyone can help it would be great, thanks. Brian.