Llandudno Memories
Read and share memories of Llandudno
I believe my great grandfather, Ernest Gordon Wright, was born at the livery stables on Mostyn Street in 1888. His father, my great great grandfather Joseph Wright was the manager until he died in 1889. My great grandfather's older brother, Charles, was also born there in 1887. I would love to know more about them as a family. My great great grandmother's name was Emily Anne.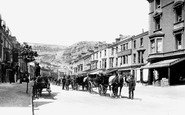 I was christened here, Belinda Adams, and have a photo of me with my Mum and Dad and sister Susan, who was also christened here, I think, 2 years earlier. My father, William Shirley Adams, married Enid Mary Adams here in 1937, I also have a photo of this, and my grandparents are both buried here I think, I certainly remember (...Read full memory)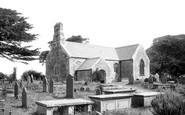 This photo of Happy Valley brings back many memories! Great Shows with Alex Munro (actress Janet Munro's father). Janet was married to actor Ian Hendry. Great times, comedy, songs, dancing, talent shows. Pay for seating within the fenced area or sit on the hillside as these people were - and my family did! Also (...Read full memory)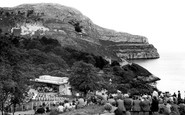 Llandudno is one of my favourite places in the world! As a child and early teenager every summer family holiday was spent here. This photo of the top reminds me of knickerbocker glory ice creams with the huge swirl of cream on the top, rock grafitti on the hillside (go there - they still do this!), picknics, walks, tram rides. It was wonderful stuff!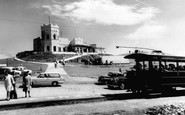 My family connection with LLandudno starts with my grandmother. She moved with her widowed mother, brother and sister from Sutton Coalfield sometime in 1900s. The family name was Ford, it comprised my great-grandmother Emma and 3 children, Gladys, Roland and Constance. My grandmother Gladys married a local Welsh (...Read full memory)
My sister, Ellen, won a children's talent competition at Happy Valley in 1936, at the age of eight, playing 'Minuet in G' on the piano. I was only aged two at the time but I still remember the 'modern' Kodak camera she won as the prize. Ellen was a very talented musician and went on to enjoy a life full of achievements.