Tom na Pàirce, Strathclyde

Browse our selection of old black and white photographs of places near Tom na Pàirce, along with a selection of local history books, and fascinating memories that our visitors have contributed. All our photos and maps are available to buy in a wide range of product formats, including framed prints, canvas prints, tea towels, mugs, jigsaws, tableware, cushion covers and as one photo in a customised calendar. Most of our local history books can have a personalised inscription added for FREE to the title page.
Sorry, we have no old photos of Tom na Pàirce available currently.
You might like browse old photos of these nearby places.
Historic Maps of Tom na Pàirce and the local area.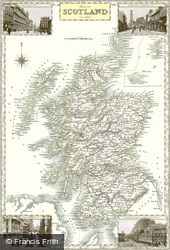 Read and share your memories of Tom na Pàirce itself or of a particular photo of Tom na Pàirce.
We haven't got any memories yet for Tom na Pàirce, so why not be the first!