Derby Memories
Read and share memories of Derby
My father had a scrap-yard in Nuns Street. It was right next to the bridge over Markeaton Brook. I remember always asking to be picked up so I could look over the bridge - I don't know why! Markeaton Brook was filled with old bed-steads and all sorts of rubbish in those days - but it always fascinated me.  There was an old (...Read full memory)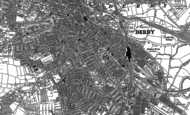 I served my apprenticeship at Bennett&Sayers from 1964 to 1972, the scrap yard opposite was always called Frank Radfords, further up Nuns street [over the bridge] this was the original Samways for the highways,[now situated on Ashbourne road], the cotton mills were further down Nuns street, my Mother was born (...Read full memory)
Would love to hear from anybody with memories of Sunnyhill Camp, Sunnyhill, Derby, now I believe called Staunton Avenue or road. I lived with my parents at number 14, my Father was a police officer with the army department constabulary, now known as the MOD police. He worked at the depot in Sinfin Lane. I lived (...Read full memory)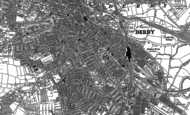 We no longer live in Derby but would like to know the names of the statues standing around the top floor of the old Boot's chemist. I remember as a girl using the library on the first floor of Boot's, I used to go up stairs on an old wooden escalator and pay my small fee to borrow books, happy days.
In 1948 I was living in the Midland Hotel, owned by British Railways. My father was the manager. The highlight of that year was the triumphal tour of the Australian cricket team, The Invincibles, captained by Don Bradman. The team stayed at the hotel when they played Derbyshire and I met some of them. (...Read full memory)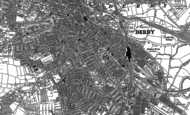 Greetings all. I am trying to trace Frances Jenkings who lived at Jackson Ave, Mickleover during the 1960's. She was then about 16 years old. And may have been married to Anthony Koe in later years. Thank you. Peter.