Delivery Details
We offer thousands of different photographs, maps and products in a wide variety of formats, so every item is made to order, specially for you.
See below for details of how we will send your order and how we charge for postage and packing.
If you have any questions or need more information, we are always happy to help. Please just get in touch!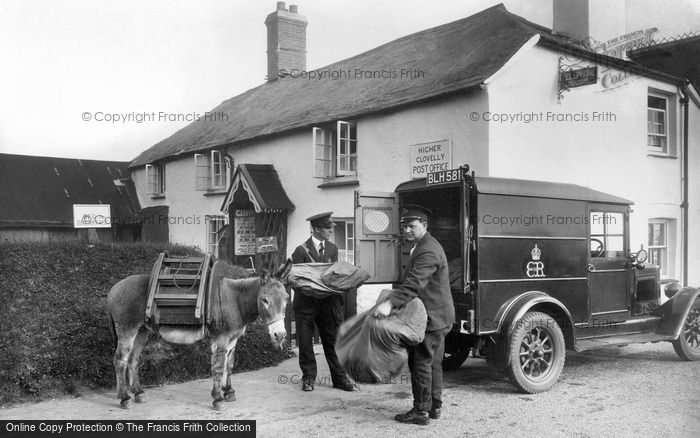 Packaging
Every product is checked and then packed in strong packaging designed to ensure your order reaches you in perfect condition.
Unmounted and unframed Prints will be supplied rolled in a protective tube.
Mounted Prints will be shipped flat, and packed with a stiffener.
All other items will arrive in specially designed cardboard wraps, protected on the corners and internally where required.
Delivery Services
All the delivery services we use charge on a volumetric basis (this takes account of the parcel dimensions and weight) so an order for a single Calendar, or Book, will cost a lot less than an order for an XL Framed Print. Orders for multiple products will cost more as well. When you add orders to your Shopping Basket the Post & Pack costs will be calculated for your order and destination. You are not committed to proceeding with your order until you see the Post & Pack costs on the Checkout page.
We normally require 1 to 4 days to manufacture your products, but in very busy periods this may become 5 or 6 days. Express Orders are always made & despatched within 24 hours.
All Transit times reflect the normal time from despatch by us to arrival with you, but may increase during busy periods, or as a result of issues within postal or carrier services.
The carrier service specified may be altered at the time of despatch due to weight restrictions or delays affecting specific carriers.
Jigsaws and Tableware will arrive separately from other items you order and usually require a few extra days to manufacture. This will not affect your delivery charges.
Our UK Delivery Services
Your delivery cost will be calculated in the shopping basket based on your chosen products. Smaller deliveries are fulfilled by Royal Mail, larger ones via ParcelForce Monday-Friday.
All prices quoted are per order.
Description
Price Per Order
Typical Transit Times (working days)
Trackable?

Digital Delivery

Digital Delivery
For ePostcards, emailed gift cards

£0.00
1 day
No

Saver

Your order will normally be sent via 1st Class Royal Mail post. Jigsaws and Folded Maps are sent 2nd Class.
For most smaller items/orders, eg coasters, mugs, tea towels, books, jigsaws etc

£4.00
1-3 days
No

Standard

Typically delivered using Royal Mail 1st Class post.
For moderately sized products/orders, eg Medium & Large sized framed prints, table mats etc

£7.85
1-3 days
No

Large Items (UK)

Your order will usually be sent via 48hr courier once produced
For all framed prints sized XL and larger and Canvas products sized Large and up.

£32.00
2-3 days
Yes

Express

Orders placed before 3pm are sent the next working day
Not all items are available with Express Delivery.

£14.50
1 day
Yes
Overseas Delivery Services
All prices quoted are per order.
Description
Price Per Order
Typical Transit Times (working days)
Trackable?

Europe

Your order will be sent via our overseas courier
Standard delivery to most European countries. Some items cannot be shipped overseas.

From
£20.00
5-14 days
Yes

North America

Your order will be sent via our overseas courier
Standard delivery for North American countries. Some items cannot be shipped overseas.

From
£20.00
10-21 days
No

World Wide

Your order will be sent via our overseas courier
Standard delivery for most other countries. Some items cannot be shipped overseas.

From
£25.00
5-21 days
Yes

Europe (Large Items)

Your order will be sent via our overseas courier
For all framed prints sized XL and larger and Canvas products sized Large and up.

From
£60.00
5-14 days
Yes

North America (Large Items)

Your order will be sent via our overseas courier
For all framed prints sized XL and up and Canvas products sized Large and up.

From
£70.00
10-21 days
Yes

World Wide (Large Items)

Your order will be sent via our overseas courier
For all framed prints sized XL and larger and Canvas products sized Large and up.

From
£75.00
5-21 days
Yes