Historic Maps of Prudhoe and the local area.

Just below the bridge on the ovingham side most of the lads learned to swim and through stones at what we thought was rats now I know they were water voles a much endangered species .Waste from Corbridge and other places flowed into the Tyne untreated we would be there all day with a fire going and you had to bring some (...Read full memory)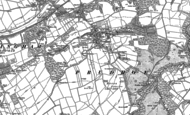 My friends and I would climb what could have been the old gardy loo shaft inside the outer walls and scrump the orchard with alacrity. We had the run of the castle so I guess we did conquer it in a way... heady days indeed. I do remember about possibly the Normans stripping the bark of the apple trees because they could not take it... well, they were French weren't they!