Important Notice Regarding Delivery:
We have been advised by Royal Mail & Parcelforce that their collection and delivery services will be disrupted by industrial action on the following dates: Friday 9th December 2022, Sunday 11th December 2022, Wednesday 14th December 2022 and Thursday 15th December 2022 so this may affect the delivery of some orders.
Nostalgic memories of Wednesbury's local history
Share your own memories of Wednesbury and read what others have said
For well over 10 years now, we've been inviting visitors to our web site to add their own memories to share their experiences of life as it was when the photographs in our archive were taken. From brief one-liners explaining a little bit more about the image depicted, to great, in-depth accounts of a childhood when things were rather different than today (and everything inbetween!). We've had many contributors recognising themselves or loved ones in our photographs. Why not add your memory today and become part of our Memories Community to help others in the future delve back into their past.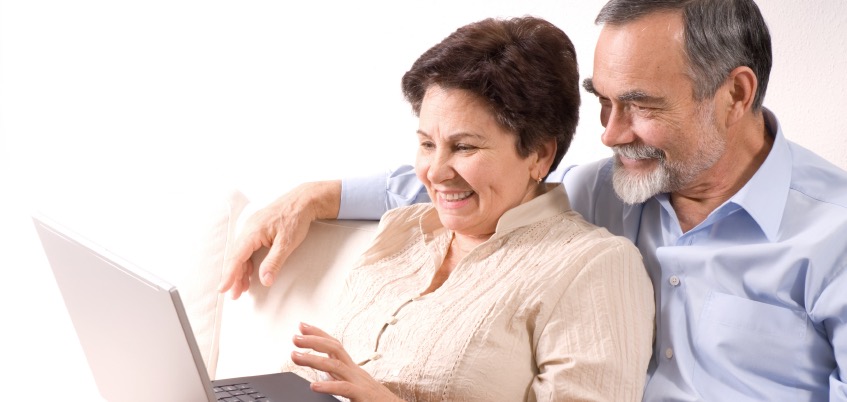 Add a Memory!
It's easy to add your own memories and reconnect with your shared local history. Search for your favourite places and look for the 'Add Your Memory' buttons to begin
Add Your Memory for Wednesbury
Tips & Ideas
Not sure what to write? It's easy - just think of a place that brings back a memory for you and write about:
How the location features in your personal history?

The memories this place inspires for you?

Stories about the community, its history and people?

People who were particularly kind or influenced your time in the community.

Has it changed over the years?

How does it feel, seeing these places again, as they used to look?
This week's Places
Here are some of the places people are talking about in our Share Your Memories community this week:
...and hundreds more! Enjoy browsing more recent contributions now.
Search for Local Memories
Search for your favourite UK places and read memories of the local area in days gone by.
Subscribe
Join the thousands who receive our regular doses of warming nostalgia! Have our latest blog posts and archive news delivered directly to your inbox. Absolutely free. Unsubscribe anytime.
Was an accountancy student from 1969-1971. As a foreign student so far away from home (Singapore), i was able to settle down very quickly as everyone I met was so friendly. After I completed my accountancy studies, I tried to find a job as an Accountant around Birmingham or surrounding region as i had developed a fondness for this place. Unfortunately I had to leave West Bromwich for London where i managed to get a job
...see more
---
I used to live in willingsworth house as a child. My dad worked at Patent Shaft and they owned the house. It was a lovely big house. Has any one any photos ? Shame they built houses there now. I lived there in the early 60's before willingsworth school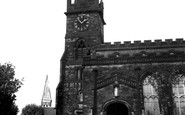 ---
To celebrate some milestone in Wednesbury's history, there was a bonfire and firework display at Hydes Road around about the 60's. To ensure everyone's safety, the fire brigade were given the job of setting off the fireworks. The area was fenced off for extra safety. I reckon there must have been about 2000 people there. Firemen let off a few fireworks, but suddenly rockets and other explosive things
...see more
---
I have too many memories to many to go into - apprentice Elec; at Patent Shaft steelworks, left Wednesbury aged 20 for 2 years RAF National Service, lived in south Yorkshire since 1954 - think about standing with fire watchers top of air-raid shelter Dangerfield Lane low side of No 92. Aged 12 in 1942 when parachute mines fell next to old-park works Kings Hill, I ended up bottom of steps, 4 firewatchers on
...see more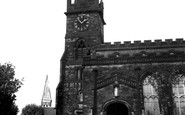 ---
I remember going to the Rialto cinema, we called it 'the fleapit', it was a bit rough. The manager used to wear a smart black suit, he would be in the kiosk taking the money, I think he ran the place as a one-man-band, as he seemed to do everything, even selling the ice-cream in the interval! I remember going there to see "The Hound of the Baskervilles" and it scared me to death! I remember my mom taking
...see more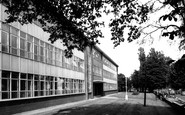 ---
Dad used to take me to help on the market stall he had right outside Woolworth's as he and mom had a Ladies & Children's Wear in Birmingham.  His cousin was Mayor at the time - hence the prime spot? I remember the Tilley Lamps, and the stout lady who ran the fruit and veg stall on the visible corner, who used to hitch up her skirt to reveal £1 and ten-bob notes stuffed into her stocking tops!  My cousin
...see more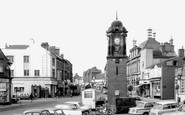 ---
I worked in the library from 1965 to 1967 before I moved to Toronto, Canada. I loved working in this college!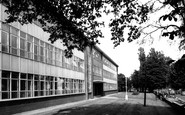 ---
Paul talked about the Home & Colonial. I think it was "Masons" used to be next door in the market place. I remember getting a 'penny dip' on the way back to school (Ridding Lane Primary). Mum would have gone potty if she had known we did that after a good meal at home. The other thing was the market vendors would always let us have 'speckled apples' for nowt, just for the asking.
---
I can remember my Aunt Marjorie working in the Home & Colonial in the Marketplace. I used to sit in my pram outside and she would bring me something nice. I can still remember the smell of the cheeses and hams.
---