Willington Memories
Read and share memories of Willington
Beside the end house was a single path. The house was occupied by Tommy Jewell I was in the same class as his daughter Pat. Next door was George Smailes the school master who was secretary for Willington when they won the Amateur cup. Frank Smailes was a good centre forward and played for Northern League clubs.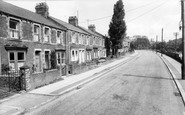 My Great-grandfather William Edward Hodgson was born in Willington, Durham, England, 7 October 1860. He emigrated to the United States around his 21st birthday. He lived in Elizabeth, Allegheny, Pennsylvania, U.S.A. He died 4 April 1947. At the time of his death, he still had a brother living in England.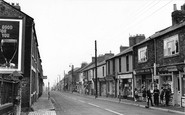 I spent many happy days in Willington with my grandparents Billy and Hilda Davison who lived in Brown Avenue. I can remember my grandad taking me to the park on the estate and going on summer trips with the working mens club. I was absoluetly gutted when, after 20 years away i returned for my grans funeral to see Brown Ave and (...Read full memory)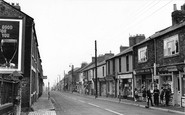 I was brought up by my parents, Tom and Norah Hill in Willington, along with my 5 siblings. We moved from North Terrace to Brown Avenue on Dene Estate. I often went to play on the swings and top-hat just outside the Miners Welfare Hall. Sometimes I would sit and watch the men play bowls on the green, or the tennis (...Read full memory)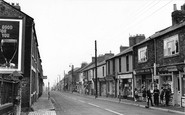 I was born in Byers Green ( at the vicarage) in 1950, my dad was the Rector, Arthur Russen. I had four siblings, Margaret, John, Barbara & Michael (Deceased). We then moved to Hunwick where my dad became the Vicar & in 1956 we moved to Warham a small village in Nth Norfolk.
My mother told me about her great-uncle who was schoolmaster at Willington during 1850's,'60's or '70's before moving on to a school at Tudhoe. He was John Lister and his wife was Sarah Lister. Are there any Coates or Lister families still there?
My grandmother, Joan Hobson (nee Charlton) owned the sweet shop here and ran it from about 1945 onwards, until the early 1960s. Her mother, Mrs Charlton, ran it before her. Joan was in the WAAF as a young woman, whilst her mother resided in Willington. After the Second World War she returned and (...Read full memory)