Nostalgic memories of Abergele's local history
Share your own memories of Abergele and read what others have said
For well over 15 years now, we've been inviting visitors to our web site to add their own memories to share their experiences of life as it was when the photographs in our archive were taken. From brief one-liners explaining a little bit more about the image depicted, to great, in-depth accounts of a childhood when things were rather different than today (and everything inbetween!). We've had many contributors recognising themselves or loved ones in our photographs. Why not add your memory today and become part of our Memories Community to help others in the future delve back into their past.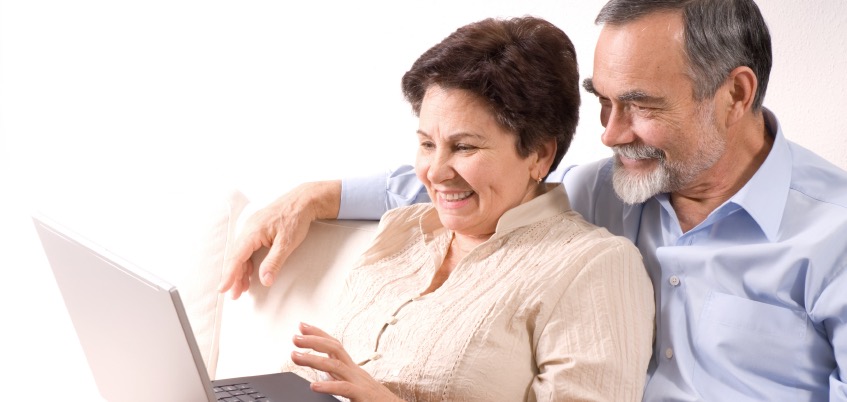 Add a Memory!
It's easy to add your own memories and reconnect with your shared local history. Search for your favourite places and look for the 'Add Your Memory' buttons to begin
Add Your Memory for Abergele
Tips & Ideas
Not sure what to write? It's easy - just think of a place that brings back a memory for you and write about:
How the location features in your personal history?

The memories this place inspires for you?

Stories about the community, its history and people?

People who were particularly kind or influenced your time in the community.

Has it changed over the years?

How does it feel, seeing these places again, as they used to look?
This week's Places
Here are some of the places people are talking about in our Share Your Memories community this week:
...and hundreds more! Enjoy browsing more recent contributions now.
Search for Local Memories
Search for your favourite UK places and read memories of the local area in days gone by.
Subscribe
Join the thousands who receive our regular doses of warming nostalgia! Have our latest blog posts and archive news delivered directly to your inbox. Absolutely free. Unsubscribe anytime.
I remember on family holidays we use to come and sit on the beach and make a hollow out of the pebbles and shelter from the wind. Also the shellfish stall - of getting cockles for me and oysters for my mum. Its exactly how I remember it.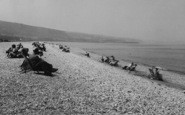 ---
We use to walk down this road to the beach with the cafe and seafood stalls at the end. Use to watch the "Welsh Dragon" train go past as the line was close to the beach. Steam in those days and what a site it was.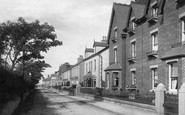 ---
Although I am still contact with some of my classmates, I can't forget that a number of things began for me at Clarendon - a love of the Bible; through it we were given foundation to which we can come back over and over again, a love of music and a love of sport. The plaque that was on the wall opposite the entrance door which was the power force of all that went on and that made
...see more
---
I remember Market Street, there was a newsagents towards the bottom of the town (heading towards Colwyn Bay) that we use to get our newspapers from. Also one of the roads leading down to the beach and station used to have a lovely bit of parkland to go through. Used to browse the shops with mum and brother and sometimes my dad! Not been back for ages.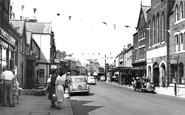 ---
Used to drive down occasionally to the beach - railway line at the bottom where we use to wait and watch "The Welsh Dragon" train go by in the 50's 60's when it was steam.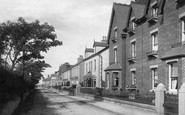 ---
I remember the beach very well from the early 50's through to the early 60's. We went to Abergele every year in August for our family holiday and stayed at a guest house called Rose Hill, which was just out of the main part of the town heading towards Llanferfechan if I remember rightly. We used to make pebble "dens" and shelter from the wind. My mum and I used to make for the shellfish kiosk for her oysters and
...see more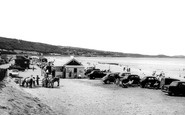 ---
I was a pupil at Clarendon from 1971-75, when I had to leave after the fire. I wasn't allowed to go to the new school in Bedford, it was too far away for my parents, I was very disappointed. It was a privilege to be a pupil there, even though at the time we didn't think so - I was homesick alot of the time. I have recently stayed in the Kimnel Manor pub in St Georges and went to see the building - so sad to
...see more
---
This photo shows what was known as the black shed just above the first bridge on the river Gele, to the left of the photo was the school field at the bottom of Berth Glyd where I was born. If you go up Gypsy Lane you will come to an old stone bridge, this bridge is known as the first bridge, which is one of four that crosses the river Gele, as you follow the footpath on the right-hand-side of the river heading towards
...see more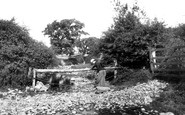 ---
We had a small caravan in Pensarn and as a child I remember the walk down to the beach and the man with his donkies in this picture. Further along was a small fun fair.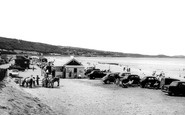 ---
My great grandparents used to live at Fairfield, Sea Road, they also used to have a barbers & tobacconists at Stanley House, I think it's Bridge Street. I gGo quite often to Abergele now as my son has a caravan there. Would love to find out more info if anyone has any.
---