Abergele Memories
Read and share memories of Abergele
I was sent from Liverpool to stay at the Margaret Beavan memorial home in Abergele in the late 1940s early 1950s. I recall it down a road facing a farm only a short walk to the shops and beach. We would often walk to the bearly Gwych Castle and spend hours there. Does anyone else remember this home?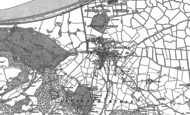 Looking at this photo, I'm taken back to summers on that beach full of pebbles and the cafe shown with its novel smell, something like milky coffee!  At about this time Abergele had a cinema, upstairs in the market street. My parents owed Coed Mor, a guest house in the town, and some of the children staying (...Read full memory)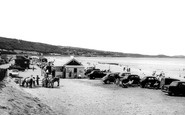 I grew up in Abergele and I remember a man called Harold. He was a sort of 'tramp' I use this word rather in caution because he lived in a small shack by Slaters on what is now the Tesco car park. He helped out at the cattle market which was again sighted where Teso'c is now. As a boy I was a little afraid of him because he tended to (...Read full memory)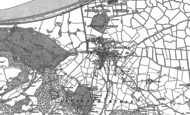 "Uncle Griff" was Griffith Breeze, originally from Oswestry, but lived in Abergele with his daughter Thelma - he wasn't actually a relative, I think he may have been brought up with my Step-Grandmother Agnes Jones (nee Adams.) I lived in Liverpool and would visit "Uncle Griff" at Oswestry and Abergele - he was such a lovely (...Read full memory)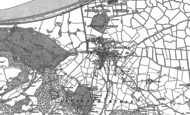 I was a pupil at Clarendon from 1971-75, when I had to leave after the fire. I wasn't allowed to go to the new school in Bedford, it was too far away for my parents, I was very disappointed. It was a privilege to be a pupil there, even though at the time we didn't think so - I was homesick alot of the time. I have (...Read full memory)
This photo shows what was known as the black shed just above the first bridge on the river Gele, to the left of the photo was the school field at the bottom of Berth Glyd where I was born. If you go up Gypsy Lane you will come to an old stone bridge, this bridge is known as the first bridge, which is one of four that crosses (...Read full memory)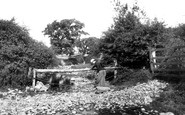 My great grandparents used to live at Fairfield, Sea Road, they also used to have a barbers & tobacconists at Stanley House, I think it's Bridge Street. I gGo quite often to Abergele now as my son has a caravan there. Would love to find out more info if anyone has any.
I remember Market Street, there was a newsagents towards the bottom of the town (heading towards Colwyn Bay) that we use to get our newspapers from. Also one of the roads leading down to the beach and station used to have a lovely bit of parkland to go through. Used to browse the shops with mum and brother and sometimes my dad! Not been back for ages.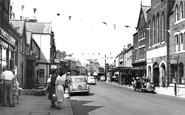 Although I am still contact with some of my classmates, I can't forget that a number of things began for me at Clarendon - a love of the Bible; through it we were given foundation to which we can come back over and over again, a love of music and a love of sport. The plaque that was on the (...Read full memory)