Important Notice Regarding Delivery:
We have been advised by Royal Mail & Parcelforce that their collection and delivery services will be disrupted by industrial action on the following dates: Wednesday 30th November 2022 and Thursday 1st December 2022 so this may affect the delivery of some orders.
Nostalgic memories of Abingdon-on-Thames's local history
Share your own memories of Abingdon-on-Thames and read what others have said
For well over 10 years now, we've been inviting visitors to our web site to add their own memories to share their experiences of life as it was when the photographs in our archive were taken. From brief one-liners explaining a little bit more about the image depicted, to great, in-depth accounts of a childhood when things were rather different than today (and everything inbetween!). We've had many contributors recognising themselves or loved ones in our photographs. Why not add your memory today and become part of our Memories Community to help others in the future delve back into their past.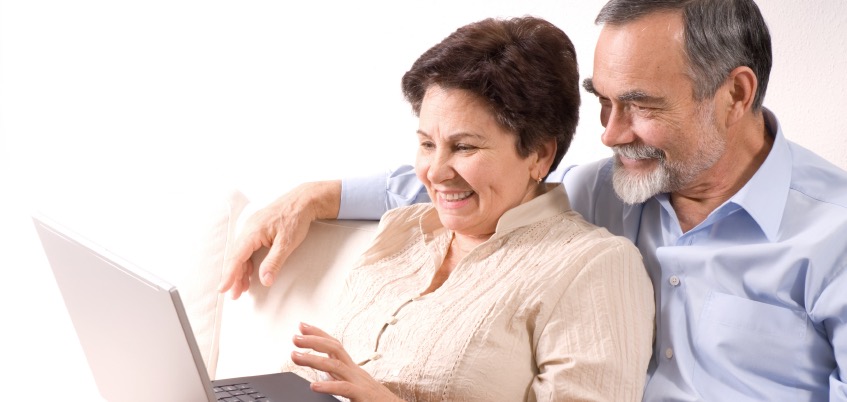 Add a Memory!
It's easy to add your own memories and reconnect with your shared local history. Search for your favourite places and look for the 'Add Your Memory' buttons to begin
Add Your Memory for Abingdon-on-Thames
Tips & Ideas
Not sure what to write? It's easy - just think of a place that brings back a memory for you and write about:
How the location features in your personal history?

The memories this place inspires for you?

Stories about the community, its history and people?

People who were particularly kind or influenced your time in the community.

Has it changed over the years?

How does it feel, seeing these places again, as they used to look?
This week's Places
Here are some of the places people are talking about in our Share Your Memories community this week:
...and hundreds more! Enjoy browsing more recent contributions now.
Search for Local Memories
Search for your favourite UK places and read memories of the local area in days gone by.
Subscribe
Join the thousands who receive our regular doses of warming nostalgia! Have our latest blog posts and archive news delivered directly to your inbox. Absolutely free. Unsubscribe anytime.
I am trying to obtain information regarding a mid- air collision over Bracknell Berkshire in the 1940's. Believed to be 1943 but could a few years away from that date. It is believed to be between a Hurricane and a Spitfire but there is also no confirmation of that. The incident happened opposite what is now the Shell garage above the Ascot road with wreckage falling around that area. Sadly both
...see more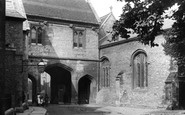 ---
My Dad was in the Canadian army and was posted to London when I was 7 years old . We lived in the top flat at 27 Chartfield Avenue . What a magical place ! The back yard was huge, with apple, pear and cherry trees to climb and a massive grassy area to run . We were an international neighbourhood. Our building had Canadians in the top flat, English in the middle and Japanese on
...see more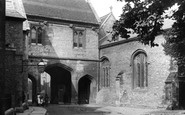 ---
I remember the school trip to the Isle of Wight May 19th to June 2nd 1961. I still have my notes and scarp book. I had a really great time and went back 2 years ago to have another look. The isle of Wight still lovely. I met up in 1973 with either Pat or Linda Long who worked in the child care at Charing Cross & Fulham Hospital when my father was there.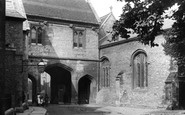 ---
My Great Grand parents owned Stevens Boat Yard and tea gardens at that time. I can't see if the name Stevens is clear on the building at the front of the point of the island but that is what its says. The people in the skiff may also be them I can't see well enough in this small photo. My Great Grand parents were John Richard Stevens (1867 - 1934) and Mary Ann Stevens (1867- 1947) and John's father, Richard, owned the boat yard before him.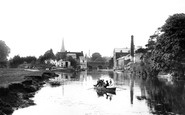 ---
On the left of this photo you can see the famous blue lamp! Which one could see outside the local Police Stations, and made even more famous by the film, The Blue Lamp and also the TV series, Dixon Of Dock Green. Now right opposite the Police Station was a short wide pathway leading to the Church Hall, where on a Wednesday nights my friends and I would go 'rocking and rolling' and buy a Coke for one
...see more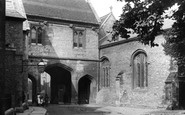 ---
When my mother was a cook at Abingdon School and St.Helens School, she would work in the restaurant kitchen during the school holidays! And my Sister Doreen had her wedding reception in the restaurant back in 1961. One could also take a Salters Ferry from here to Oxford or Wallingford etc! You can see one of Salters boats in the foreground (Happy Days..)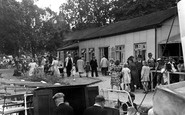 ---
I remember this well - a glorious early Summer's day and lovely spots to play music, dance and drink beer with Mr Hemmings Traditional Abingdon Morris. We started - I think - at a pub called "The Ox" and progressed through the day with dance spots in the Market Square and The Almshouses. Beer and a picnic surrounded by musical and
...see more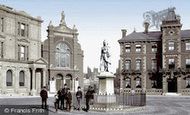 ---
My mother's ancestors all seemed to live in Abingdon and the surrounding villages of Launton, Kiddlington, Bicester, Charlbury etc. and I am collecting photographic records of these families and their activities for a family tree.  Photos are a good way of recording events.  There are many text genealogical websites, but few, if any where one can get photos of one's ancestors
...see more
---