Nostalgic memories of Addiscombe's local history
Share your own memories of Addiscombe and read what others have said
For well over 10 years now, we've been inviting visitors to our web site to add their own memories to share their experiences of life as it was when the photographs in our archive were taken. From brief one-liners explaining a little bit more about the image depicted, to great, in-depth accounts of a childhood when things were rather different than today (and everything inbetween!). We've had many contributors recognising themselves or loved ones in our photographs. Why not add your memory today and become part of our Memories Community to help others in the future delve back into their past.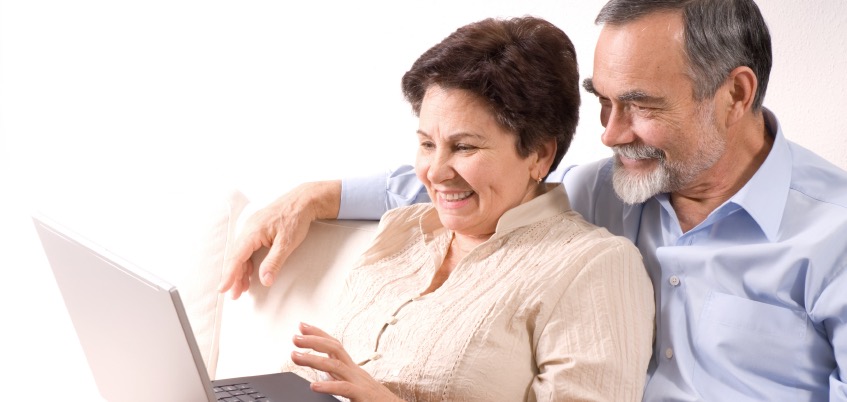 Add a Memory!
It's easy to add your own memories and reconnect with your shared local history. Search for your favourite places and look for the 'Add Your Memory' buttons to begin
Add Your Memory for Addiscombe
Tips & Ideas
Not sure what to write? It's easy - just think of a place that brings back a memory for you and write about:
How the location features in your personal history?

The memories this place inspires for you?

Stories about the community, its history and people?

People who were particularly kind or influenced your time in the community.

Has it changed over the years?

How does it feel, seeing these places again, as they used to look?
This week's Places
Here are some of the places people are talking about in our Share Your Memories community this week:
...and hundreds more! Enjoy browsing more recent contributions now.
Search for Local Memories
Search for your favourite UK places and read memories of the local area in days gone by.
Subscribe
Join the thousands who receive our regular doses of warming nostalgia! Have our latest blog posts and archive news delivered directly to your inbox. Absolutely free. Unsubscribe anytime.
Yes I remember going over from the junior school to pick up the lunch money from the golf club. I lived in Coleridge rd and I was 10 years old. Form junior school a also went to the secondary school that was in 1957 and was in Mr Royals class. After finishing school our family emigrated to Australia where I am now in Adelide Iam now 73 years old
---
There was a school near Coombe Woods for children that had hearing and speech problems does anyone remember the name ? My friend Mary Casilden mother used to work there. We attended Shirley Secondary School and lived on The Shrublands Estate Shirley off of Bridle Road. I worked Saturdays in a Hairdressers in the parade of shops off Bridle Road think it was called Jan Terase, the pub next door was The Goat . My maiden name was Cox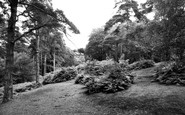 ---
I was actually born in KCH in the 1960's , but my parents lived in Grange Road, Upper Norwood - and that is where I spent my childhood. Went to All Saints School, Westwood and Lady Edridge Schools. Lessons with the boys from Stanley Technical College in the 6th form! Remember some teachers at All Saints - Mr Woods, Mr Edwards, Miss May. Swam with Pollards Swimming Club and Woodside and Thornton Heath. Swam
...see more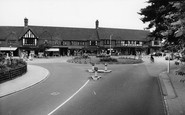 ---
My grandparents lived at 36 Kingscote Road and during the war my mother lived with them while my father was away. In the middle of the night in September 1940 a 500 lb bomb landed opposite and failed to go off. My mother and two young children aged 3 and 1 were told to immediately evacuate and take refuge in St Mildred's. Pushing the pram through the darkened streets with bombs falling my mother was offered shelter
...see more
---
There seemed to be a lot of eccentric characters around in those days. Old blokes with strange shaped polished bald heads (these were the days when it was the older generation that were bald, just the opposite to today). In the congregation at St James Church, and also upstairs in Lyons tea house (next door to Kennards?) where they would sit all day playing chess. I used to think that when I grew
...see more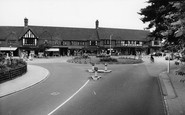 ---
Mother Danced in Crepe de Chine They sat me on an ostrich for the man to cut my hair At Kennard's store in Croydon, I used to love it there. There were parrots doing fancy tricks And model gnomes and elves, Who lived inside the window land In front of half stocked shelves. They had a moving staircase that took us to the toys, Meccano sets and Minics, For dads and older little boys. I
...see more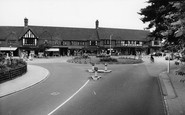 ---
Please someone do tell me the name of the energetic little lady who taught us all ballroom dancing in a first floor room in Purley. I am wirting my memoirs and her name is on the tip of my tongue but I cannot quite get it. I well remember a young boy who would regularly come up, stand in front of me, jerk his head to indicate he wanted to dance. I would stand up, our bodies would, to say the least
...see more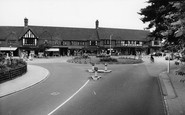 ---
...how prominent the church was in the 1965 landscape, before the trees grew. I was a choirboy at St Mildreds in 1965 and used to live in Kingscote Road throughout the 1960s and into the 1970s. 2s6d fee for weddings, I recall. 90 degrees to the right of the photographer who took the Church photo, was Bingham Road Rec. The Rec in those days had neatly tended flowerbeds and grass - and about 4 good tennis hardcourts,
...see more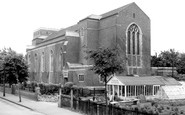 ---
I lived at 2 Fullerton Road from 1956-1965, it was a cul-de-sac in those days. It was lined with Plain Trees with sticky leaves. There were a couple of factories at the end on the left hand side, the names fail me now. Garages were at the bottom of the road that backed onto gardens of big houses. Roy Turner, son of Mr & Mrs Turner, No. 15, always organised a sports day every year with fancy dress
...see more
---
I was born and lived for 12 years of my life in Fullerton Road, I lived with my parents sister and brother in my nan's house number 19. My uncle and aunt lived at the bottom of the cul-de-sac, I had an aunt in Stretton Road opposite St Martin's Church, which I believe has been demolished!! We, as children had great fun in the cul-de-sac, everyone new everyone, we had street parties and fancy dress competitions.
...see more
---