Biggin Hill, Greater London
Historic Maps of Biggin Hill and environs, hand-drawn by Ordnance Survey and by renowned Victorian cartographer Samuel Lewis.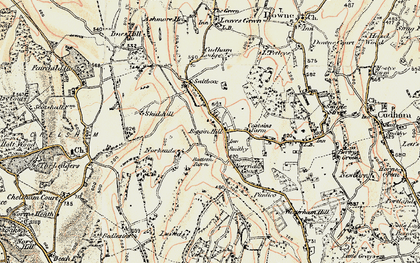 More maps coming soon!
We are busy behind the scenes preparing more 1:50,000 mapping from other years which will appear here.
Keep checking regularly or register with us to keep up to date on this and other exciting developments for 2018!

I was born in Norheads Lane before ww2 but sadly had to leave at the outbreak of war. The bungalow I was born in was called Burghill and my grandparents lived nearby at a house called Sheridan which has now been replaced by townhouses as far as I know. I also had relatives further down Norheads Lane. I haven't been down (...Read full memory)