Historic Maps of Blackpool and environs, hand-drawn by Ordnance Survey and by renowned Victorian cartographer Samuel Lewis.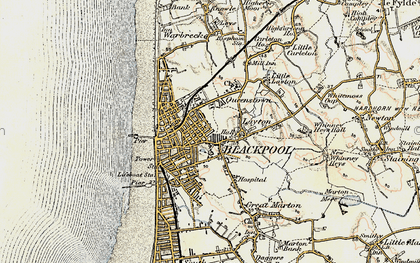 More maps coming soon!
We are busy behind the scenes preparing more 1:50,000 mapping from other years which will appear here.
Keep checking regularly or register with us to keep up to date on this and other exciting developments for 2018!

The saddest of news. A member kindly sent me a link about Jimmy Rose and I was delighted to find old pictures of him. Looking further, I discovered that Jimmy died just two years ago. However, it does illustrate the value of this site, and the generosity of members who give their time to respond as they do. My search for my old friend is now ended, but the memories are still there.