Calne Memories
Read and share memories of Calne
I also remember Greenacres School.My mother was the nurse there,May Wright.We lived opposite the school and during the sixties the girls occasionally babysat for my sister and I.I remember once they found my mothers wedding dress,tried it on and broke the zip!My mum and dad are still in that house and I have very fond memories of Greenacres and the adjoining farm.
I walked across this bridge four times every day, on my way to and from school (I used to go home for lunch). Home was Abberd Way, and the school was on the Green. I used to stop there to watch trout, and I can still recall the smell of flour from the mill. The 'pond' was actually the millrace, and a second stream joined the (...Read full memory)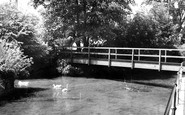 I was born in the White Horse pub in Calne in 1952, at No 1 Wood Street. My grandparents, Alec and Dorothy Poole, were landlords at the time. I loved to stay there as a very small child and my room was a cosy room in the attic with a window to the street. They had a budgie called Joey and a dog whose name escapes my (...Read full memory)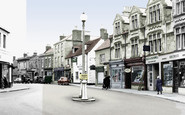 I have very fond memories of walking up this road in order to catch the old steam train to Chippenham, but alighting at Black Dog so that we could visit my grandparents who lived in Stanley. In younger days, I would paddle in the canal which partially ran alongside this road and catch tiddlers in a jam jar. Later I would visit (...Read full memory)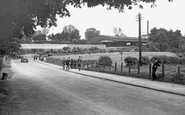 At the back of this photograph is Calne Free Church and just in front is "Wiltshires" the grocery shop.  My father William John Cook worked there for many years.  I can see him now neatly wrapping parcels in brown paper and tying them up with string.  Amongst the many items sold here were large tins of broken biscuits and I have (...Read full memory)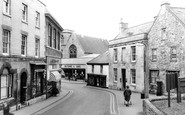 Having been a resident of Calne from 1944 to 1962, I often walked across this little bridge, mainly on the way to the recreation ground. There used to be (and possibly still is) a plaque commemorating Dr Priestley's discovery of Oxygen in this place. I believe the pond was situated just behind Harris' factory but when I last visited the town there was a supermarket there.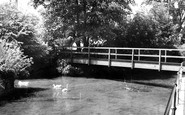 Does anyone remember the girls school which was called Greenacres on Curzon Street? It is now Springfields, I believe. It was a home office approved school in the 1950's and 1960's and girls from all over the country were sent there. Some of the staff were local people; is there anyone still around with memories of Greenacres?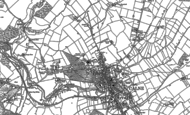 I was at greenacres approved school in 1965. Miss Goldsmith was the headmistress. Wicked woman. I worked on the farm after coming out of the classroom at 15, Mr. Hayes was the teacher a Welsh man very nice. Miss trgenza was the in charge of the farm. I became a young farmer. The girls I remember from there are. Rachel craddock, (...Read full memory)