Calne Memories
Read and share memories of Calne
This, I believe, was originally a coach house situated on The Strand. My mother worked here and I wonder if anyone remembers her? I cannot remember the actual dates but I know that she was definitely there in 1962 since a young man who also worked there decorated my wedding cake for me. Mum's name was Winifred Cook (Win or Winnie).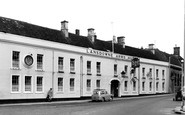 Having been a resident of Calne from 1944 to 1962, I often walked across this little bridge, mainly on the way to the recreation ground. There used to be (and possibly still is) a plaque commemorating Dr Priestley's discovery of Oxygen in this place. I believe the pond was situated just behind Harris' factory but when I last visited the town there was a supermarket there.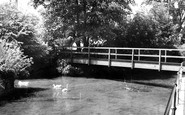 I also remember Greenacres School.My mother was the nurse there,May Wright.We lived opposite the school and during the sixties the girls occasionally babysat for my sister and I.I remember once they found my mothers wedding dress,tried it on and broke the zip!My mum and dad are still in that house and I have very fond memories of Greenacres and the adjoining farm.
I was six when this photo was taken. We lived in a tiny flat in Curzon Street, basically one room, and I went to school at Fintragh, a tiny private school in two rooms part way down the high street, opposite the Post Office. This traffic island was very important. I had to cross that busy road in two trips, with the island being (...Read full memory)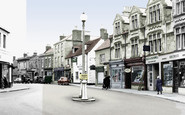 I walked across this bridge four times every day, on my way to and from school (I used to go home for lunch). Home was Abberd Way, and the school was on the Green. I used to stop there to watch trout, and I can still recall the smell of flour from the mill. The 'pond' was actually the millrace, and a second stream joined the (...Read full memory)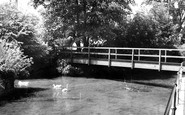 I worked for Jo & George Thomas (George & the Dragon) at the White Hart in Calne in the 70s. I often had to run up and down between 3 bars to work them all, and sometimes helped in the hotel by cleaning. Jo would say there's only 4 or 6 sheets today Sheila so not worth putting the washing machine on (...Read full memory)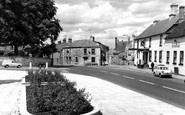 Arrived after the August bank holiday in '62, I was 16. What a time, wine women & song - I'll never forget sleeping with WRAF in billet whilst the other 15 slept! Skiving morse class, nicking a motorbike to fetch bacon sarnies from Smokey Joe's. Of visitng Bonnie in the PBX for a warm-up, evading snoops to get in the WRAF block (...Read full memory)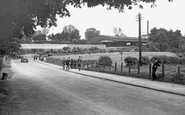 We went to a puppet show inside the Town Hall - organised by Sharpe's Toffees I think. It has to be around 1955 - 58. My father worked at RAF Yatesbury and we lived in Curzon Street. I can remember this view of the Town Hall quite clearly as I think the Calne Junior Infants went to school to the right of the building so we walked (...Read full memory)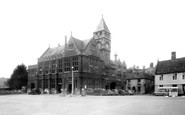 I was at greenacres approved school in 1965. Miss Goldsmith was the headmistress. Wicked woman. I worked on the farm after coming out of the classroom at 15, Mr. Hayes was the teacher a Welsh man very nice. Miss trgenza was the in charge of the farm. I became a young farmer. The girls I remember from there are. Rachel craddock, (...Read full memory)