Historic Maps of Figheldean and the local area.

I lived in Figheldean from about 1949 - 1953, my parents and I lived in the Red Bungalow near the Wheatsheaf pub. My best friend was Wendy Stanfield, sadly no longer with us. Her father owned Stanfield's garage situated in the village, what fun we had playing in their garden which because of the war had been neglected. The (...Read full memory)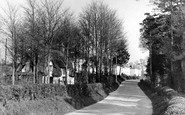 My grandmother Minnie or Minna Shepherd, was brought up at the Mill as part of quite a large family. She married a guy who also lived there for a while, by the name of William, James Nash. Does anyone have any further knowledge? I also have an old photograph of The Post Office, Durrington which I would like to know more about.