Important Notice Regarding Delivery:
We have been advised by Royal Mail & Parcelforce that their collection and delivery services will be disrupted by industrial action on the following dates: Friday 9th December 2022, Sunday 11th December 2022, Wednesday 14th December 2022 and Thursday 15th December 2022 so this may affect the delivery of some orders.
Nostalgic memories of Tiverton's local history
Share your own memories of Tiverton and read what others have said
For well over 10 years now, we've been inviting visitors to our web site to add their own memories to share their experiences of life as it was when the photographs in our archive were taken. From brief one-liners explaining a little bit more about the image depicted, to great, in-depth accounts of a childhood when things were rather different than today (and everything inbetween!). We've had many contributors recognising themselves or loved ones in our photographs. Why not add your memory today and become part of our Memories Community to help others in the future delve back into their past.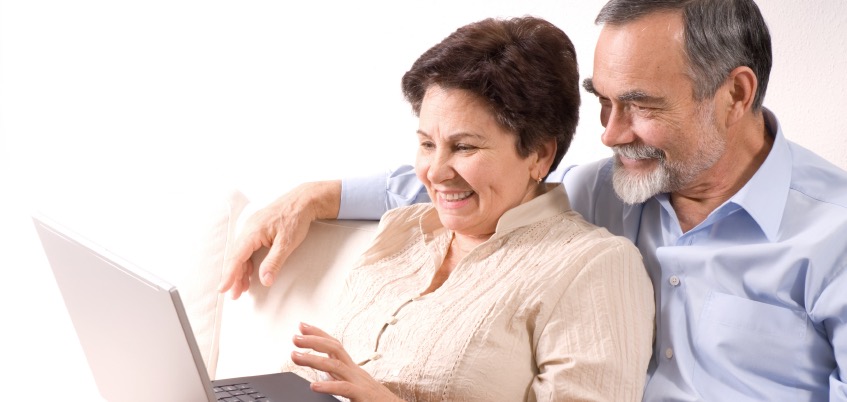 Add a Memory!
It's easy to add your own memories and reconnect with your shared local history. Search for your favourite places and look for the 'Add Your Memory' buttons to begin
Add Your Memory for Tiverton
Tips & Ideas
Not sure what to write? It's easy - just think of a place that brings back a memory for you and write about:
How the location features in your personal history?

The memories this place inspires for you?

Stories about the community, its history and people?

People who were particularly kind or influenced your time in the community.

Has it changed over the years?

How does it feel, seeing these places again, as they used to look?
This week's Places
Here are some of the places people are talking about in our Share Your Memories community this week:
...and hundreds more! Enjoy browsing more recent contributions now.
Search for Local Memories
Search for your favourite UK places and read memories of the local area in days gone by.
Subscribe
Join the thousands who receive our regular doses of warming nostalgia! Have our latest blog posts and archive news delivered directly to your inbox. Absolutely free. Unsubscribe anytime.
I travelled with my parents every year from the age of one to stay with my grandmother, Bertha Roberts and my Aunt Kate, at 183 Chapel Street, Tiverton. Memories are of Mr Bright's General Grocers shop opposite the row of houses and, down the road, a pub which usually had, seated outside, two Dalmation dogs. Also, I remember going to the County Show which used to be held not far behind Chapel Street.
...see more
---
I live in Tiverton but only recently discovered that our town hosted the US 4th Infantry Division in the later stages of the 2nd World War. I have been helping the veterans of this Division (The Ivy Division) with plans to restore and replant a memorial stone and memorial tree in our Peoples Park. This prompted me to find out more about their stay and I learned that their Regimental Command
...see more
---
This beautiful view of the main entrance to the Peoples Park contrasts sadly with the vista today. Many of the mature landscape trees have gone although the lodge by the ornate gates still stands as this continues to be owned by our council. Nearby there is now a memorial stone commemorating the US Army 4th Infantry Division which was stationed nearby in the build-up to the D-Day Normandy landings of
...see more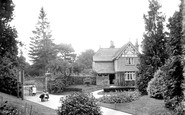 ---
What a great web site! I was born at Tiverton Hospital in 1948. My mother, father and brother lived in Market Street. On a visit from Australia in 1995, my father and I visited Tiverton - to return to the place of my birth. We only had a couple of hours to spare but after seeing these photos would have loved to have spent more time exploring. Of course I knew of Blundells School from reading Lorna Doone as a
...see more
---
Our granddaughter Anna Norfolk stays with us each Tuesday and Friday starting with breakfast and we try to keep her entertained with things to do around our home town of Tiverton. One recent February day felt like the first day of Spring so we planned an outing while making her favourite breakfast of fishfingers and tomatoes and toast. We planned a sunny walk
...see more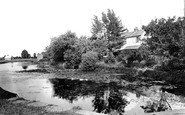 ---
The Westexe Park sadly no longer has the beautiful flowerbeds featured in this 1955 view. I walked through this park today leading a party from the Tiverton Walk and Talk Group from the Heathcoat Community Centre. Even the grass has been neglected and has lots of mud and duck poo! Our walk took us up Longdrag Hill and Patches Road on a circular route of around three miles. I found it pretty tough as I
...see more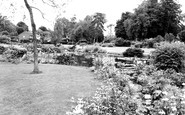 ---
Yesterday our family went for a walk around the parkland surrounding Knightshayes - a grand Victorian estate owned by the National Trust between Tiverton and Bolham and only a mile from our home in Hawks Drive. Although it was a damp January day, the views from the top of the main drive over the countryside were lovely. The house itself looks just like this picture apparently taken in 1896 !
...see more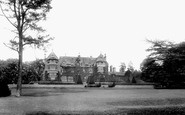 ---
I have always enjoyed walking and exploring so when our family moved to Tiverton in 2006 it wasn't long before Elizabeth and I discovered a local group called "Walk & Talk". The group arranges planned walks almost every week of the year and with varying lengths so this suited me. My doctor had suggested exercise would be good for my health as it would help lower my blood pressure and the idea of walking
...see more
---
Tiverton is an attractive market town in mid-Devon but I have to confess I had never heard of it until the first of the family moved here in 2005! Elizabeth and I were spending a weekend in Exeter with our son David and his partner Amanda and thought it would be nice to call in to have tea with cousin Robert in Tiverton. While we were there David and Amanda went for a walk around Robert's house
...see more
---