Heysham Memories
Read and share memories of Heysham
My then fiancé and I went to Heysham Towers holiday camp in the 1950's with a couple of friends for a weeks holiday. Sadly I managed to lose my engagement ring whilst I was there. We have been married now for 57 years but I still miss my ring. If anyone reading this found it I would love to hear from them. He did however buy me a new one but it's not the same.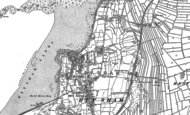 Morecambe Bay Holiday Camp, aka Heysham Towers, in the early sixties as a teenager. The Towers were owned by the Holdens, I especially remember Derek and Jean. We were roused by the 'phantom buglar' and didn't have a minute to spare until 'Goodnight Campers'. We danced to Norman Robinson's band, and Jack Winston playing the (...Read full memory)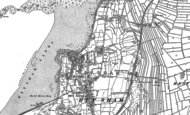 I have fond memories of Heysham as a child, during the 1960s, drinking nettle beer with my brother and sisters. My auntie Hilda and uncle Billy lived in Ulverston, and my uncle worked at the ICI works, I think it was Half Moon Bay, we used to go and sit on the rocks while my uncle used to bring us our dinner which I (...Read full memory)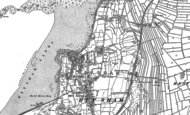 I remember arriving in Morecambe in 1967, with a mate of mine, to work the Summer at Pontin's in Middleton but, due to a clerical error, our job's were no longer open. So, on the way back to Morecambe, (on the bus), we spotted what we assumed to be an Old Folk's Home, ('cos of the number of 'old folk's' we saw), (...Read full memory)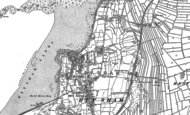 As a 12 year old I went on stage at Heysham Towers and did a monologue about "A cow kicking Nellie in the belly in a barn". This went on with same verse being repeated until the show compere swept me off the stage. We went there every year as a family and stayed in a chalet in the rose garden. I have great memories of it.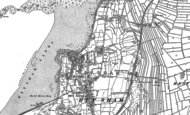 I went to Morecambe Holiday Camp in the late 1960s and loved it. Went for the next few years, I think it was because my parents could leave us to our own devices and enjoy themselves and go dancing. I loved the outdoor swimming pool and swings. You could even hire a Chopper Bike or Space Hopper. Also the (...Read full memory)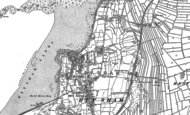 This is not so much a personal memory, as a personal connection! My great-great grandparents lived at the Tower. Thomas John Knowlys (b.1803) and his wife, Anna Maria, (MarIea, not Maree-a!!) nee Hesketh, lived and died there, and had most of their ten children there! I believe Anna's father, Robert Hesketh, gave her the (...Read full memory)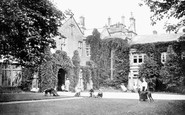 Holidaying at Morecamble Holiday Camp July 1956 was the beginning of a holiday romance that has lasted 56 years to 2012. Walking from the Camp along the Promenade at Morecambe, my two girl friends and myself were adopted by 4 young guys from the Camp. My partner on the Amusement ride has been my husband now for 52 years (...Read full memory)