Historic Maps of Balcombe and the local area.

I was evacuated to Balcombe in 1940 along with the Stanley Technical College pupils from south London. At first, 3 of us were billited at Monks, a large and beautiful home some 3 km out of the village. At that time the Johnston family owned the house. This was a fantastic experience. We were taught at the village school and the (...Read full memory)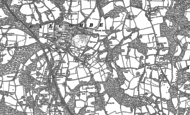 My father was born in 1927 in Maple Cottage, Balcombe. The Maple Cottage then was not the Maple Cottage now - does anybody know where it was situated in 1927? His mother was Marjorie Hunt but she did not live in Balcombe. I believe she had the baby, registered him and then moved on. Did anybody take in young women to help them with births? Any info would be very welcome.