Brighton Memories
Read and share memories of Brighton
I remember that the eastern part of the park was turned into allotments during the war. And a water-filled ditch was created for testing tanks' abilities to cross muddy/hilly terrain. And after the war there were often sheep dog trials and other events to attend (I lived in Lovers Walk opposite the park). I'd love to see any photos of the Park at any time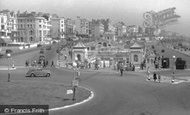 My mother and I had many happy summer days at Ovingdean in the 1960's. It was easy to catch a bus there from central Brighton, disembarking near St Dunstan's home, walking by underpass beneath the busy main road, then taking the stairs down to the Undercliff Walk. There was a kiosk and some beach huts there, and it was a very pleasant spot to enjoy a few hours by the sea.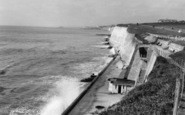 My father was building the Power Station at Shoreham in the fifties and we had a tent here for many Summer months. The lads use to dare me to go to the Wardens control tower and say I was lost! They used to humour me and broadcast my name over the tanoy system on the high tower - they never tired of this game! I was watching a (...Read full memory)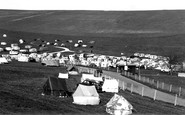 Actually, my memories of Brighton go back earlier than 1953 because I was born there in 1933. I do have a memory of being wheeled in my pram over a small area of ridged concrete outside the little shop at the end of our street, Bennett road, Kemp town. We were bombed out from there (number 35) in 1943 and I do (...Read full memory)
It was Uncle Bonnie's Chinese Jazz Club which ran all-night sessions on a Friday night, from 11pm to about 6am the next morning. All sorts of jazz was played, including trad jazz. There were singles and couples, I think drinks most of the night, and of course a smoky atmosphere from cigarettes. Great music and (...Read full memory)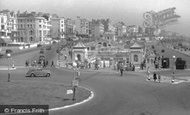 The Aquarium was the venue for the 'Chinese Jazz Club' which was run by a man in a straw hat called 'Bonnie'. I was a regular as a student and despite the name all I recall was R&B music from a range of bands and singers including Muddy Waters, Blind Lemon Jefferson (I think) , Long John Baldry and Rod Stewart - then known as Rod the Mod.