Aberdeen Memories
Read and share memories of Aberdeen
July early 60's you could not move on the beach for holidaymakers, all the deck chairs would be sold out and Bill & Pat Ramsay would be playing music over the speakers. The Spartan club - weight lifters would be there - Dave Webster rings a bell, Nurse Johnston would be in the first aid/ lost childrens shelter. The (...Read full memory)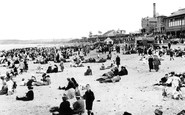 My father-in-law was living with his aunt Elsie Jenkins at 17 North Square during the Second World War years. He was in the Navy at the time so he was not a permanent resident for that period. But as a boy he and his brothers spent a lot of time with his mother's sister (Elsie), playing and going to the Mission in the (...Read full memory)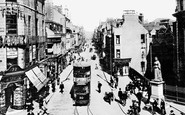 In 1997 I decided to trace my maternal family history through following the name of Jaffray, a name that had been carried down the family through the centuries, finally as a middle name. To my astonishment I discovered a family history that led me to the Jaffrays of Kingwells, and onto a great deal of fascinating (...Read full memory)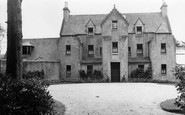 There was a large main house surrounded by four smaller houses - two on each side of the large house. My grandfather's father lived in one of the smaller houses and worked as a groundskeeper. He had a family of 3 children.
My Morgan ancestors seemed to have originated from Old Machar which was, I believe, part of Old Aberdeen? Does this still exist now? Can anyone tell me please whether when there is a marriage does the woman keep the family name of her father's side?
When my grandfather turned 16 he brought two fine horses onto a huge cruise boat and brought them to Canada to a buyer only to find out the buyer was not to be found and so he kept the two horses and sold them to another buyer and continued to stay in Canada through the rest of his life.