Aldershot Memories
Read and share memories of Aldershot
How could I forget the Cottage Hospital?  I had my tonsils out here!  Strangely enough, after all these years I can still picture parts of the Children's Ward, one or two of the nurses, and the bed that I was in.  Hospital is never the most pleasant place to be but, if I remember correctly (and I am sure that I do), the worst part of my stay was "Nil By Mouth" after the operation!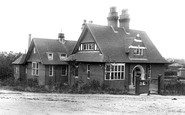 My son Thor had a branchial cyst removed when he was about 20 months old. The staff were wonderful. I stayed in the hospital all the time and beds were made available for the mums. For our meals we would cross over the road to go to the army canteen and the food was incredible. My son soon made a speedy recovery.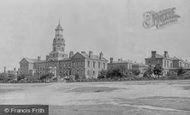 I began my pupil nurse training at the Cambridge in 1970. I enjoyed my time there. I remember the corridors, indeed they were very long, some say a quarter of a mile lonf, and some say nearly a mile. I think I would say the latter. I was posted to Hong Kong in November 1970 and went back there in 1972.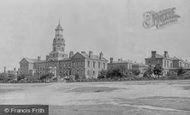 My dad was in the para 1 squad,we lived at 23 Macadam Square for about 2/3 years, I remember them as some of the happiest of my life. I know that the houses are all gone now, but just wondered if anyone else remembered us, the Eskdale family? I was only around 7 when we lived there before going back to Scotland to live. I (...Read full memory)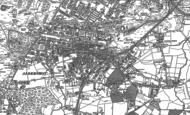 I was a "Civvie" pay officer at the old Buller Barracks from 1962/63/64. This was just as N ational Service was ending. My main Corps was RASC plus 165 Provost Co RMP. Best memories was that 1Battalion and also 2Battalion RASC had numerous Professional Footballers..doing their time. Weds afternoons were enjoyed (...Read full memory)