Important Notice Regarding Delivery:
We have been advised by Royal Mail & Parcelforce that their collection and delivery services will be disrupted by industrial action on the following dates: Friday 9th December 2022, Sunday 11th December 2022, Wednesday 14th December 2022 and Thursday 15th December 2022 so this may affect the delivery of some orders.
Nostalgic memories of Westgate on Sea's local history
Share your own memories of Westgate on Sea and read what others have said
For well over 10 years now, we've been inviting visitors to our web site to add their own memories to share their experiences of life as it was when the photographs in our archive were taken. From brief one-liners explaining a little bit more about the image depicted, to great, in-depth accounts of a childhood when things were rather different than today (and everything inbetween!). We've had many contributors recognising themselves or loved ones in our photographs. Why not add your memory today and become part of our Memories Community to help others in the future delve back into their past.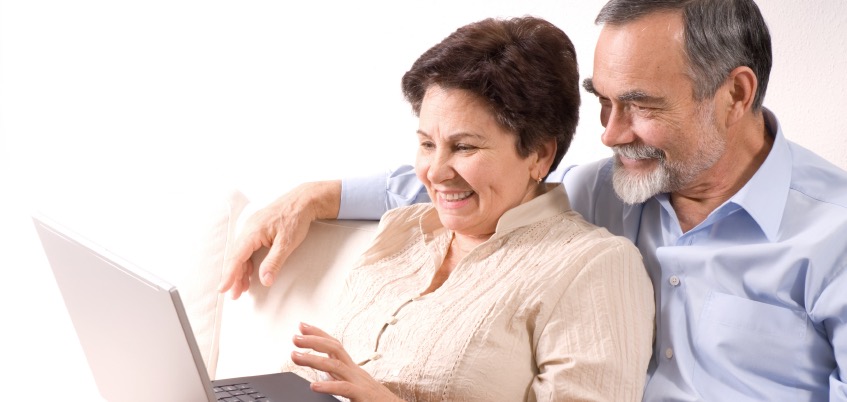 Add a Memory!
It's easy to add your own memories and reconnect with your shared local history. Search for your favourite places and look for the 'Add Your Memory' buttons to begin
Add Your Memory for Westgate on Sea
Tips & Ideas
Not sure what to write? It's easy - just think of a place that brings back a memory for you and write about:
How the location features in your personal history?

The memories this place inspires for you?

Stories about the community, its history and people?

People who were particularly kind or influenced your time in the community.

Has it changed over the years?

How does it feel, seeing these places again, as they used to look?
This week's Places
Here are some of the places people are talking about in our Share Your Memories community this week:
...and hundreds more! Enjoy browsing more recent contributions now.
Search for Local Memories
Search for your favourite UK places and read memories of the local area in days gone by.
Subscribe
Join the thousands who receive our regular doses of warming nostalgia! Have our latest blog posts and archive news delivered directly to your inbox. Absolutely free. Unsubscribe anytime.
I remember each time we went into the shop we got the smell of the paraffin , even now if I smell it it reminds me of his shop. ps you can keep the big DIY stores only things in packets staff who have no knowledge . take care
---
Pavs started as a large wooden hut made by Ray Henikier, a carpenter. I used to help him take down the hut in the late Autumn and put it back up the following spring. Then Pavs was rebuilt in block work. My father used to work for him after Dad retired from his job. My son, Steve, used to work for him as he was a chef. So my family has a lot of good memories of Pavs.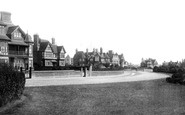 ---
We spent all our warm summer holidays at Westgate. We lived in South London. My Grandmother lived in Quex Road and we had a caravan on St Crispens caravan site. I loved getting fish heads from the fish monger to go crabbing. I loved the level crossing gates, I also loved to stand on the footbridge next to the road bridge at the far end of the station to stand in the smoke from the steam trains. Very H & S.
...see more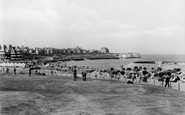 ---
I remember a air sea rescue helicopter crashing into a corn field but cannot find any records of this
---
I first went to Westgate in 1961 with my parents (I was born in 1956). My memories are of Mr McDonald's Guest House and the brass dinner gong in the hallway. Also memories of the cafe and Speedy Gonzales on the jukebox! The holidays were taken every summer for about 6 years. I have photographs of me and my brother on the beach with Mickey Mouse which I will forward when I find them. Fond memories.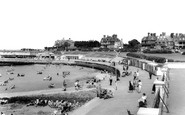 ---
My father Robert Williams, owned and ran a hardware shop in St Mildreds Road from 1963 until his death in 1977. His three sons, of which I am the middle, used to help in the shop when we were not at school. We sold a huge range of hardware and ironmongery, as well as fireworks and 'beach toys' in due season. The shop, which is now an undertakers, was fronted by a very old
...see more
---
I wonder if anyone is old enough to remember Westgate on Sea before the war! Our family would go there every year for 2 weeks and stay at a guest house not far from where the railway crosses the road that leads down to the beach. It was run by Miss Prior. We had so many happy years there - my grandparents, my mother and father and me aged from about 4 until the start of the war when I was
...see more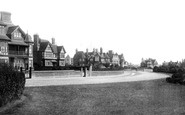 ---
As a child the East Kent coast was a regular destination for our 2 week family summer holiday. We usually stayed in Westgate. In the late 1950s the excitement started with the journey from Bromley aboard a train pulled by steam locomotive. As a 5 year old it was like venturing into another world - even though the trip was only an hour and a half (i.e. 60 miles from
...see more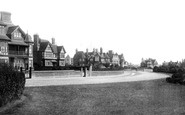 ---
Westgate Carnival - Coronation fancy dress competition and party in the rec - church parades and Remembrance Service on the cliffs by the war memorial, singing 'Eternal Ruler Strong to Save' as the North wind blew and blew! St Saviour's School sports day in the sports field opposite in Elm Grove - playing tracking games with local kids from West Bay to Birchington with all those caves and
...see more
---
My parents took myself and my late brother to Westgate on Sea almost every Easter from 1959 to 1971. Living in west London we caught the 2.40pm train from Victoria, arriving at Westgate on Sea about 4.10pm, a short walk along Station Road, St Mildred's Road then a left turn in to Rowena Road. At the Sea Road end on the right hand side of Rowena Road stood a building called Ledge Point
...see more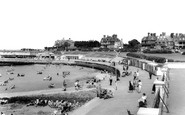 ---