Living Memories
British life and landscapes within living memory are recorded in the pages of this series of Frith local books. Every county or town title is lavishly illustrated with high-quality historical photographs mainly taken in the 1950s and 60s, revealing the changing face of everyday life and places throughout Britain in the not-so-distant past, in the era before shopping precincts, motorways and out of town developments.

There are 52 books in this series. Scroll down for what to expect in your Living Memories book.
Prices from £15
.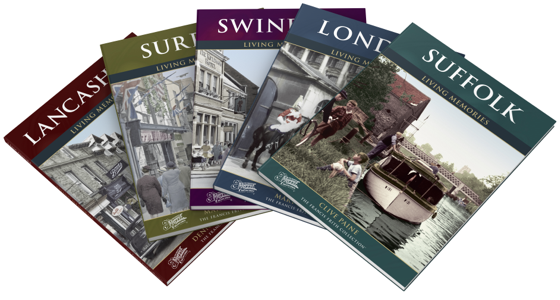 What to expect from a Living Memories book.
Read on for a little more information about our Living Memories books, and see sample pages from some of them.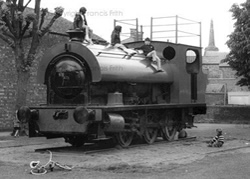 A different kind of childhood
Do you remember the Saturday cinema club? How about your (relatively) unsupervised and carefree adventures as kids in the lane or at the park? These books will spark many memories for you and your family of a childhood many today are so nostalgic for. Photo is Daventry, Rec Ground c.1965, featured in Daventry Living Memories.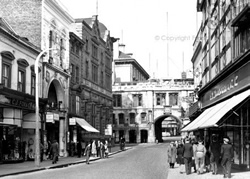 Just how you remember it
See High Streets that have undergone considerable change since the photographs were taken, especially where the dominance of the motor-car and out-of-town supermarkets has killed off their bustling High Streets, or redevelopment changed them forever. Photo is The Stonebow , Lincoln c1950, featured in Lincolnshire Living Memories.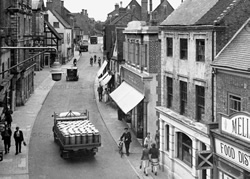 That's where I had my first job!
With titles covering locations all round Britain, there are bound to be many books here of interest to you and your family. Travel back in time and revisit the landmarks and places where you or loved ones went to school, first work, courted, got married, or went on holiday. Photo is Uttoxeter, High Street c.1955, featured in Uttoxeter Living Memories.
Most of our books are printed individually to your order, allowing you to add a personal message when you buy that will be printed on the title page at no extra cost, making our books a great gift or keepsake.
There is simply nothing like receiving a gift that has been specially chosen with you in mind. Our individually printed, personalised books are the perfect way to show you care and are ideal for birthdays, weddings, anniversaries and leaving or retirement occasions.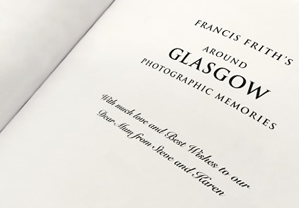 Poetry Books and those in our 'Stock Books' category cannot be personalised. Available in paperback or hardback as specified.
These books include a voucher for a free Frith Photo Print.
Turn to the back of your Frith book and find a voucher for a free mounted print of a Frith photo of your choice. Simply choose any photo from the book, return the completed voucher with a small payment for P&P. We will then print it in sepia and mount it for you in our Medium Standard mount.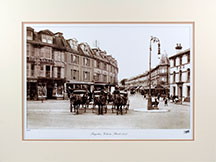 Explore other Photo Book Series
Other Frith Shop Departments