A Taste Of Britain
Travel around Scotland, Wales and the regions of England through the pages of the books in our 'A Taste of ...' series, and discover the delicious variety of our traditional dishes, as well as some of the stories behind the recipes. Your journey is given added flavour by delightful period images from The Francis Frith Collection, showing the people and places of these regions in past times. Each title in the series explores a particular region, featuring some of its cities, towns and villages in glorious period photographs, with a selection of the local food and recipes that the area is known for. There are 15 books in this series.
Prices from £14
.
What to expect in a A Taste Of Britain book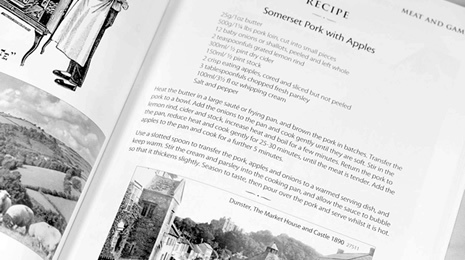 Mouth-watering traditional recipes
Rediscover traditional, locally-inspired dishes. Throughout this series of books you'll find mouth-watering recipes using some of the fine local produce that Britain is famous for - here are just a few!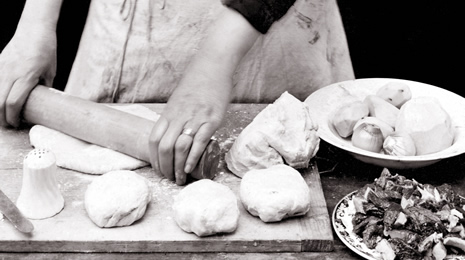 Local History, Folklore & Facts
Each book is peppered with topic boxes of snippets and information about regional dialect, words and phrases, traditional customs and local trivia such as:

Selected pages from the A Taste Of Britain series.
To get a feel for what you can expect from this book series, take a peak at these sample pages from a A Taste Of Britain book.
Personalise your Book
Most of our books are printed individually to your order, allowing you to add a personal message when you buy that will be printed on the title page at no extra cost, making our books a great gift or keepsake.
There is simply nothing like receiving a gift that has been specially chosen with you in mind.Our individually printed, personalised books are the perfect way to show you care and are ideal for birthdays, weddings, anniversaries and leaving or retirement occasions.
Before you buy, you can add a personal message which will be printed on the title page of your personalised book for no extra cost. Available as paperback or hardback.
---
Poetry books and any books under the 'Stock Books' category cannot be personalised and available on in paperback or hardback as specified.
Free Photo Print with this Book
These books include a voucher for a free Frith Photo Print.
Turn to the back of your Frith book and find a voucher for a free mounted print of a Frith photo of your choice. Simply choose any photo from the book, return the completed the with a small payment for P&P. We will then print it in sepia and mount it for you in our Medium Standard mount.
Explore other Photo Book Series
Other Frith Shop Departments