Three Book Poetry Bundle (Love, Childhood, Favourite) Photo Book published by The Francis Frith Collection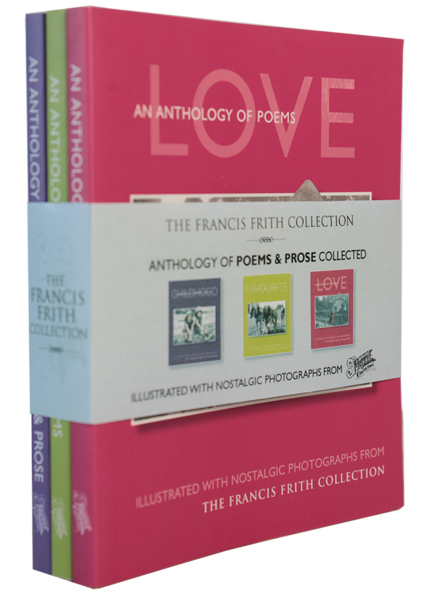 ISBN

poetry-bundle-lcv

Size

135 x 157mm (5" x 6")

In Stock
This item cannot be personalised
Only available in Paperback
Normally despatched within 2 working days.
A part of our Poetry Books book series.
A collection of 3 of our poetry books - Love, Childhood and Favourite, containing poems by well known authors, prose and a selection of historic photographs from the Frith archives. A good saving and excellent additional gift for someone special in your life!